COMMUNITY SPOTLIGHT
April 24, 2019
Today, Five Roads Brewing Co. becomes the first of a wave of new craft breweries coming to Langley BC. Located only a few blocks away from pioneering Langley brewery Trading Post Brewing, Five Roads is set to become an integral part of a growing Langley brewing hub.
May 16, 2019
TBT Throwback: beer lovers gather for a great day at the 2018 Fort Langley Beer & Food Festival.The 2019 Festival takes place this Saturday.
View event →
What's Brewing? The BC Craft Beer Movement is.
…and What's Brewing, a magazine about craft beer culture in British Columbia, Canada, is covering it. If you like reading stories about the business of beer, beer history, beer travel and more, then WB is for you. With our website, social media and weekly Hopline e-newsletter, we're covering BC Craft Beer all week long, 52 weeks per year.
Be part of the BC Craft Beer Community
Our flagship What's Brewing magazine is free of charge in both print & digital formats. Sign up to receive a notification when quarterly issues are released, plus get our weekly BC craft news & events bulletins, and be part of the movement!
Get Our Weekly BC Beer Roundup
Sign up for our free quarterly magazine, plus our weekly Hopline BC craft news & events bulletin.
May 15, 2019
As we head into the Victoria Day long weekend, we've got a great selection of beer events to keep you busy if you aren't going camping. If you do though, make sure to take plenty of local craft beer with you! Tonight, the Railway Cafe in Vancouver will be hosting a Collective Arts BC Musician Series showcase event and can release party. They will have performances from four up-and-coming BC bands and musicians to be featured on a limited-edition series…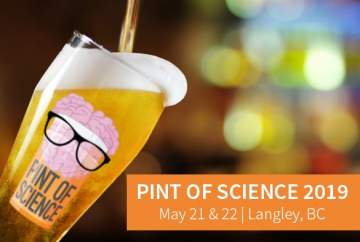 From May 20 to 22, scientists and researchers across 24 countries will be sharing their discoveries with the general public over a beer in their local pub or craft brewery.…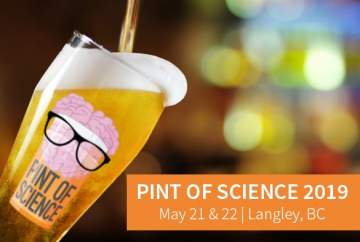 From May 20 to 22, scientists and researchers across 24 countries will be sharing their discoveries with the general public over a beer in their local pub or craft brewery.…
Join us for our 2 year anniversary weekend bender! We'll be taking over our back parking lot for an incredible weekend of music, craft beer and bbq. Event is all…
Announcing the Red Racer Across the Nation Launch Party, Friday, May 24th from 4pm – 9pm! Join us at the brewery for a parking lot bash with beer, games, food,…
We're so pumped to be hosting our 2nd annual Fraser Valley Cask Festival on Saturday, May 25th at Old Yale!! Join us for a fun-filled day of sipping local craft…
Join us for our 2 year anniversary weekend bender! We'll be taking over our back parking lot for an incredible weekend of music, craft beer and bbq. Event is all…
Join Red Racer & CRAFT Beer Market Vancouver for the next collaboration dinner. If you enjoy great beer paired with fresh local food, this is an event you do not…
March 14, 2018
We are a Fraser Valley hop farm and full service hops distribution company. We grow, and process first class BC…